Established on 25 March 2013, the Internal Audit Unit augments supervisory functions in accordance with a set of guidelines formulated on 19 September 2013. The unit's establishment followed the Chairman of the Capital Market and Financial Institution Supervisory Agency's Decree No. Kep-496/BL/2008 dated 28 November 2009.
Internal Audit Structure and Appointment
Composed of one person who acts as both Head/Chairman and Member, the Internal Audit Unit is represented by Toto Wirawan Shahri, S.E., M.M. based on Board of Director's Decree No. 004/DIR-MLPT/III/2021 dated 29 March 2021. He previously held this post from November 2014 until January 2019. The President Director has the authority to appoint and dismiss the Internal Audit Unit upon approval of the Board of Commissioners.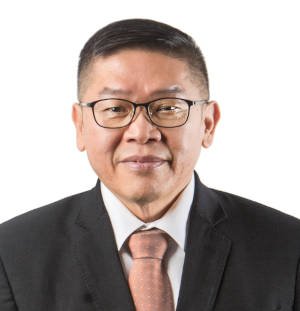 Toto Wirawan Shahri, S.E., M.M
Head of Audit Internal Unit
View Profile
Toto Wirawan Shahri, S.E., M.M's profile

Head of Audit Internal Unit

---
Began his career in finance in 1990 with PT Mandiri Rintis Gemilang, a subsidiary of PT Hero Supermarket Tbk wherein he became Accounting Supervisor until 1993. He moved to another subsidiary PT Wiramaju Kharisma Jaya as Internal Audit Manager and then as Finance and Accounting Manager from 1997 until 1999. Afterwards, he moved to PT Challenger Indonesia as Vice President of Operations, and moved a year later to serve at the Department of Finance and Accounting. He returned to PT Hero Supermarket Tbk where he worked as Finance Business Development Senior Manager until 2006. His knowledge and experience in finance and audit were further honed in various companies such as PT Indonesia Computer Square as Chief Financial Officer (2007-2008), PT Matahari Putra Prima Tbk as External Audit (2008-2010) and PT Wahana Neraca Nusantara (2010-2012).
From 2013 to 2014, he supervised the building management of 2 shopping malls in China and came back to Indonesia to take on the post of Internal Audit Chairman of the Company, a post he has held since 10 November 2014.
An Indonesian citizen, 62 years of age he obtained his master's degree in Financial Management from Persada University Indonesia YAI in 1996.
Download Internal Audit Charter